Book now to take advantage of these exclusive menus before they end in September
Summer is almost over, which means these menus won't be around for long. Over the past few weeks, try some exquisite British cuisine, Cantonese dishes with cheese (yes, it does work) and a specially developed menu tinged with nostalgia.
Alma by Juan Amador
It has been six years since the one Michelin star restaurant opened in Singapore. To celebrate the occasion, he presents a specially curated anniversary menu that includes signature dishes from Chef Juan Amador as well as dishes from Executive Chef Haikal Johari, derived from his memories of cooking and learning from his mentor.
Expect Euro-Asian classics like the ice cream starter with French butter sauce Iced Beurre Blanc, swordfish "Toro" (aged swordfish belly sashimi) and the star dish, Mieral Pigeon. The latter is a tender and juicy pigeon breast topped with an aromatic purple curry crust and paired with mashed coconut, diced fresh mangoes and pigeon juice.
Available now until September 30. Choose between the special menu for five-course lunch and dinner or a large menu for eight-course dinner. Enjoy a glass of Pierre Paillard "Les Parcelles" Bouzy Grand Cru Extra Brut champagne offered with each order of the Anniversary Box. More details here.
JAAN by Kirk Westaway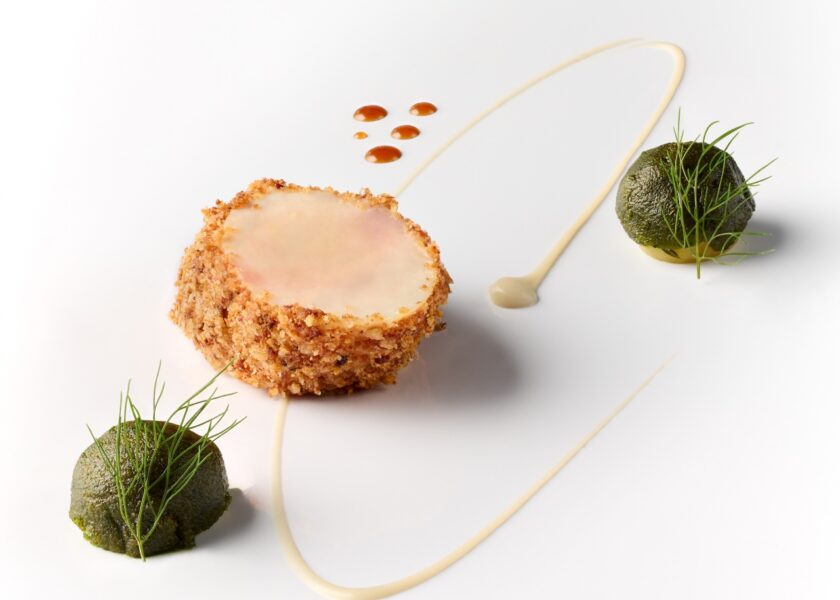 The newly awarded two Michelin star restaurant celebrates summer with another part of the #ReinventingBritish menu. Executive Chef Kirk Westaway puts a definitive mark on modern British cuisine through an innovative culinary lens, as evidenced by the four, five and six course menus.
Highlights include the Kristal Caviar Chicken Egg, an elegant take on British Eggs and Soldiers; hGrass infused Cornish snapper with fiddle courgette accompanied by a mixture of langoustine and king crab meat; and Organic Chicken with Herbed Potatoes, a humble-sounding dish that packs a punch. Cooked in three different ways and served over crispy kale, the chicken is garnished with a tender potato encrusted with parsley, chives and chervil, a robust sauce made from reserved chicken trimmings and a roasted sweet onion marmalade.
The summer menu is available from now until the third week of September. More details here.
Hua Ting Restaurant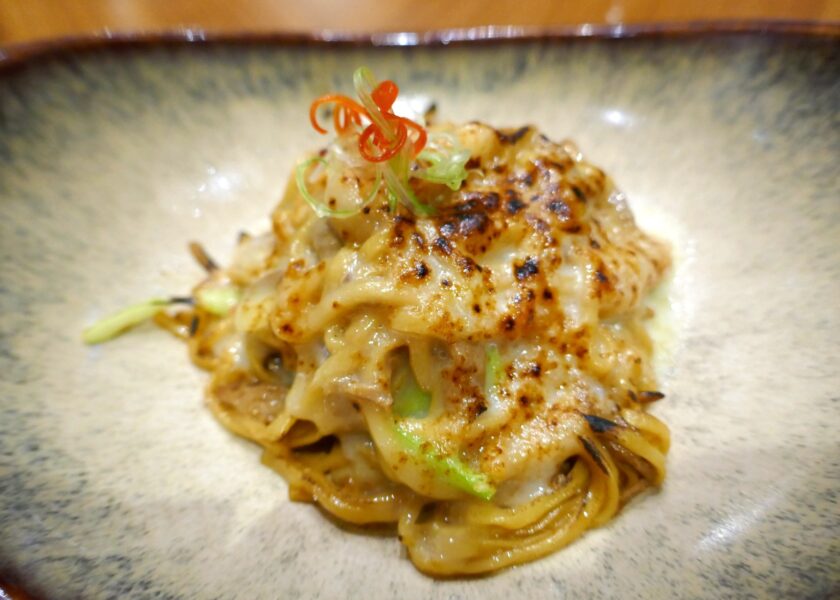 Cheese and Cantonese cuisine? Why not? The 2021 World Gourmet Awards Hall Of Fame recipient offers a special dining experience by Chef Chung Lap Fai where he presents six dishes using a selection of American cheeses. From Golden Pumpkin Soup with Oaxacan Cheese Espuma from USA and Macadamia Nuts to Cheese American Pepper Catch with E-Fu Noodles and Grated Duck, diners will be in for a treat as it brings a creative twist to the dishes. traditional Cantonese dishes.
This menu is only available from now until September 9. More details here.
Source link