In celebration of Naidoc Week (Sunday, July 3 through Sunday, July 10), The Builders Arms is teaming up with Yalinguth to present "Yarns In The Courtyard," an evening filled with stories, songs, and memories of the Indigenous community and of the role the pub has played.
You may already be familiar with Yalinguth, they offer an immersive augmented reality tour of Fitzroy/Ngár-go that showcases the history and stories of the Aboriginal and Torres Strait Islander community from the early 20th century to today.
Fitzroy and Gertrude Street was a gathering place for Indigenous Australians; it provided many members of the Stolen Generation with the opportunity to reconnect with their community. The Builders Arms was one such place, playing a pivotal role as one of the first pubs not to be separated.
On Wednesday, July 6, a group of members of Yalinguth and the Elder community with songs from Uncle Bart Willoughbyconversation with Uncle Bobby Nicholls and son of Uncle Gary Murray, Aunt Rieo Ellis and Aunt Denise McGuinness.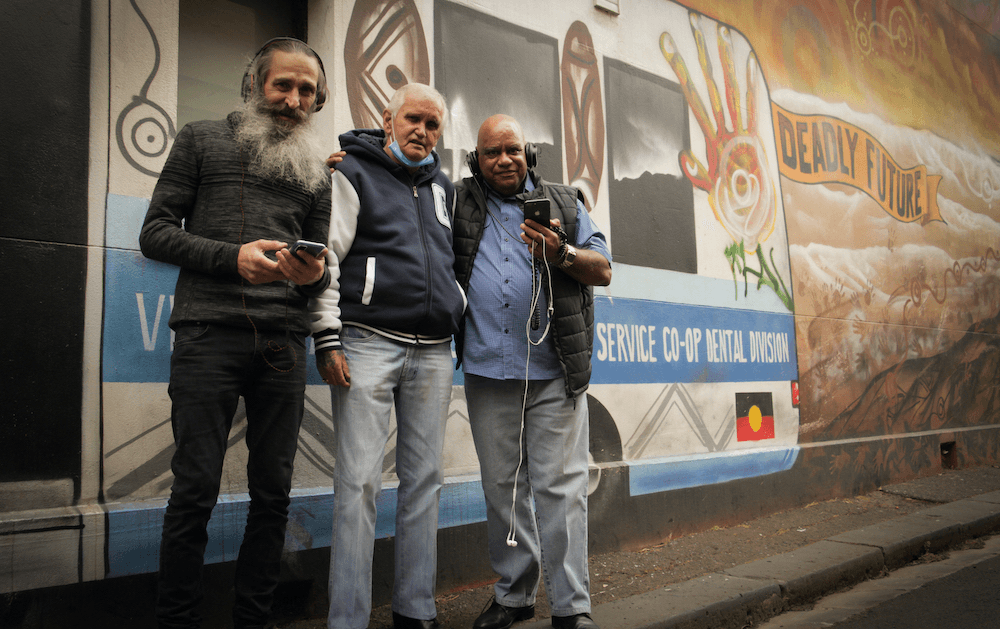 Admission is free and there will be plenty of warmth in the courtyard with the heaters on and a fire burning all night. Head this way for more information.
Image credit: Yalinguth (provided)