the butterfly house echoes a grouped village
with its butterfly house, the Japanese studio UID architects reinvents a typical housing typology with a wooden structure and gabled roofs. the project functions as a tea ceremony house and takes the form of a set of micro-dwellings, each capped by a folded roof plane. by grouping and overlapping these tiny structures, the house takes on the qualities of a small village with winding lanes and an intricate, fractal canopy above. along the underside of these roofs is an expressive timber structure, which defines the warm, textural feel of the home – with dramatic, angled surfaces and rhythmic joists.
images by koji fujii / nacasa & partners
uid architects integration of nature
the butterfly house marks a continuation of UID architects (see more here) founder keisuke maeda's search for a balanced relationship between humans and the natural environment. the steeply pitched roofs not only create a dynamic atmosphere and guarantee long vertical windows. these sloping surfaces act as rainwater collectors, preventing leaks and allowing occupants to reuse collected water for domestic purposes.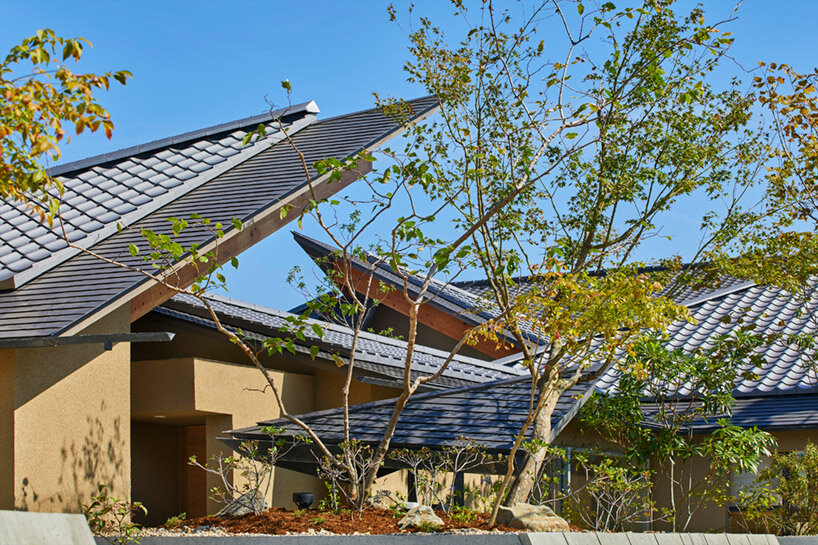 the gardens remove the house from its crowded context
next to the performative architecture is a carefully landscaped garden filled with trees. with designs by toshiya ogino, the garden removes the house to some extent from its crowded suburban context and suggests a more scenic site from within. sunlight filters through small trees to create natural shading patterns on the ground and rock gardens. meanwhile, at night, the underside of the roof planes is illuminated to become an array of surfaces that glow warmly in the dark.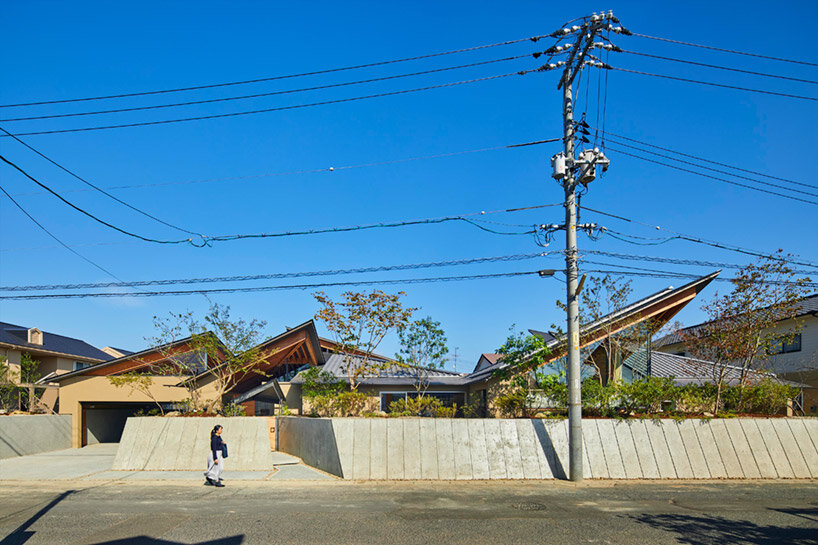 a fortress-like retaining wall further isolates the UID architects house from the surrounding area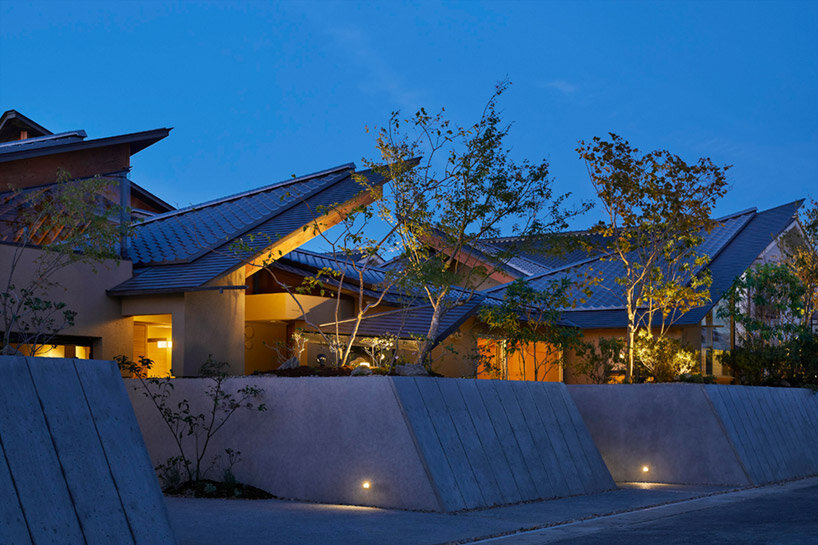 overlapping surfaces create an intricate roofscape above the butterfly house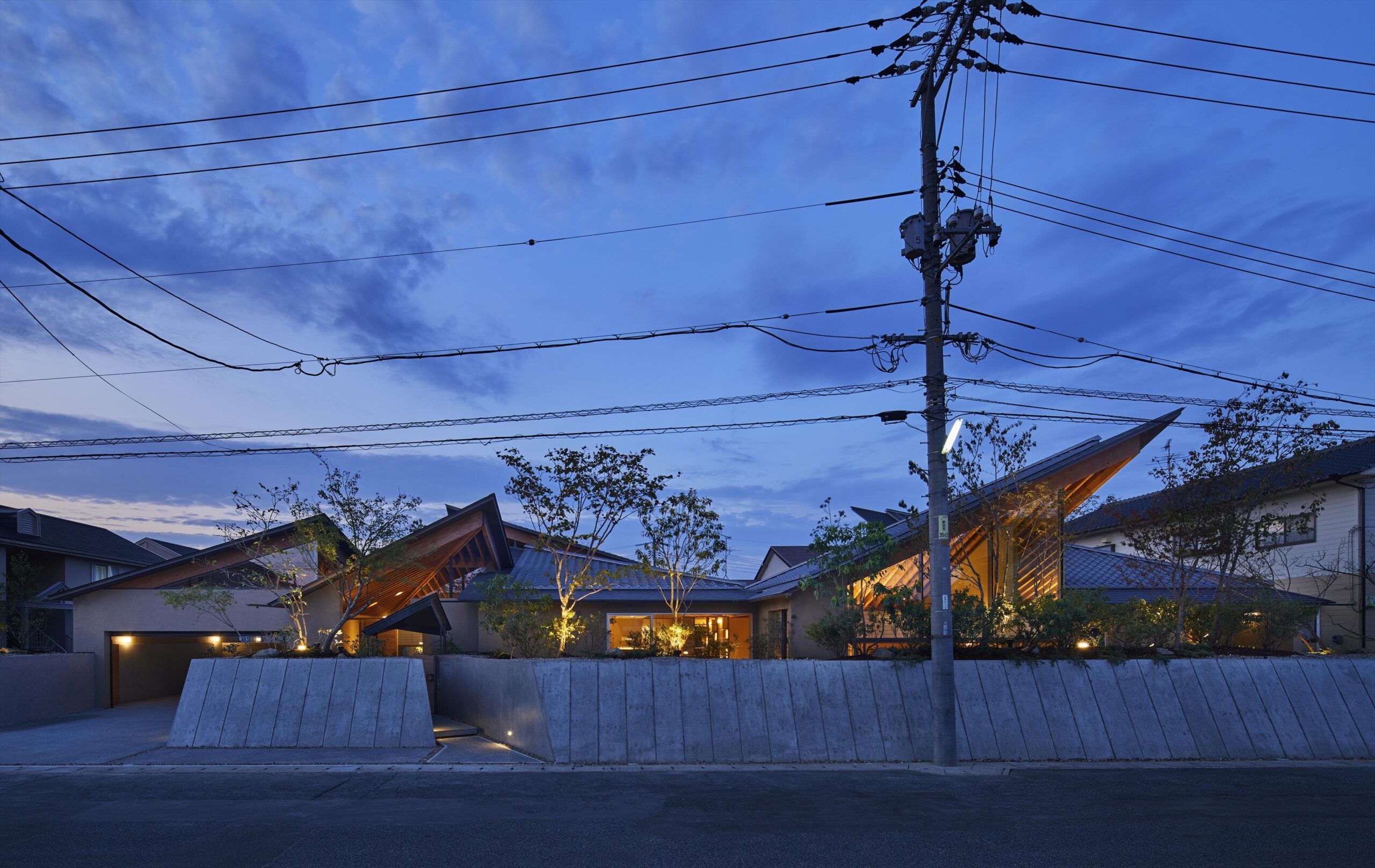 the underside of the roofs is illuminated at night and glows warmly in the dark